Knowing the difference between "proactive" and "reactive" can indicate an adaptable mindset: a professional behavior where success follows. A proactive organization knows how similar groups are measured. For your growth and assistance, we have simplified the different OSHA issues, citation types, and keys to know what increases a violation's severity so perhaps you can avoid any unnecessary penalties.


What are the types of OSHA Violations?
OSHA issues different types of citations, depending on the nature and severity of the violation. Penalties are proposed based on the type of violation.
If you are cited for OSHA violations following an inspection, penalties may vary depending on the type of citation. Note, however, that in settling a penalty, OSHA says it has a policy of reducing penalties for small employers and those acting in good faith.

Willful
A willful violation exists under the OSHA Act where an employer has demonstrated either an intentional disregard for the requirements of the Act or plain indifference to employee safety and health. Penalties range from $5,000 to $70,000 per willful violation. If an employer is convicted of a willful violation of a standard that has resulted in the death of an employee, the offense is punishable by a court-imposed fine or by imprisonment for up to 6 months, or both. A fine of up to $250,000 for an individual, or $500,000 for a corporation, may be imposed for a criminal conviction.

Serious
Section 17(k) of the OSHA Act provides that "a serious violation shall be deemed to exist in a place of employment if there is a substantial probability that death or serious physical harm could result from a condition which exists, or from one or more practices, means, methods, operations, or processes which have been adopted or are in use, in such place of employment unless the employer did not, and could not with the exercise of reasonable diligence, knowledge of the presence of the violation." OSHA may propose a penalty of up to $7,000 for each violation.

Other-Than-Serious
This type of violation is cited in situations where the accident/incident or illness that would be most likely to result from a hazardous condition would probably not cause death or serious physical harm but would have a direct and immediate relationship to the safety and health of employees. OSHA may impose a penalty of up to $7,000 for each violation.

De Minimis
De minimis conditions are those where an employer has implemented a measure different from one specified in a standard, that has no direct or immediate relationship to safety or health. These conditions do not result in citations or penalties.

Failure to Abate
A failure to abate violation exists when a previously cited hazardous condition, practice, or non-complying equipment has not been brought into compliance since the prior inspection (i.e., the violation remains continuously uncorrected) and is discovered at a later inspection. If, however, the violation was corrected, but later reoccurs, the subsequent occurrence is a repeated violation. OSHA may impose a penalty of up to $7,000 per day for each violation.

Repeated
An employer may be cited for a repeated violation if that employer has been cited previously, within the last five years, for the same or a substantially similar condition or hazard and the citation has become a final order of the Occupational Safety and Health Review Commission (OSHRC). A citation may become a final order by operation of law when an employer does not contest the citation, or pursuant to court decision or settlement. Repeated violations can bring a civil penalty of up to $70,000 for each violation.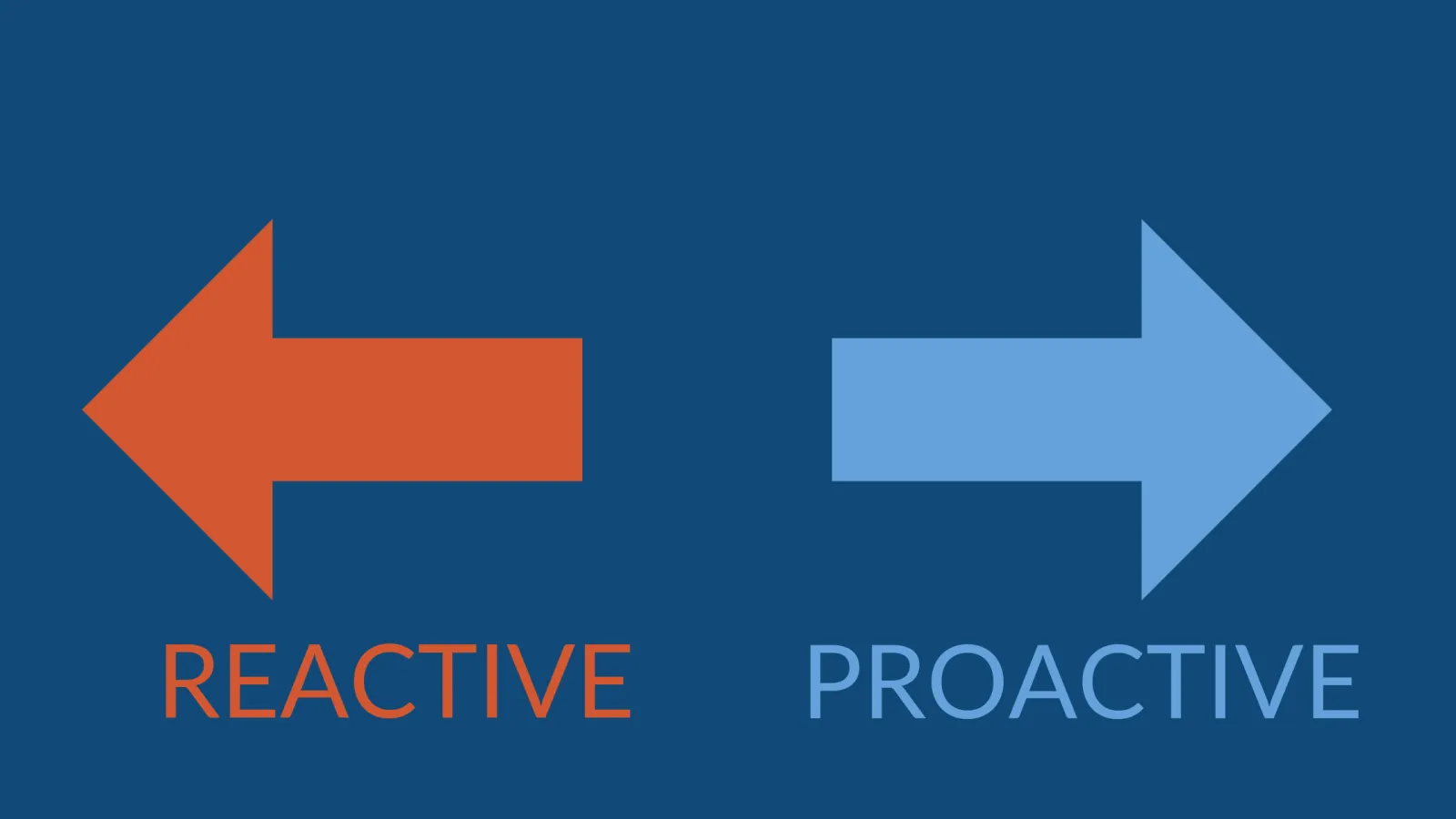 The Proactive vs. Reactive Organization
You can make your own choice or wait for a developing situation to choose for you.
Reactiveness offers only a passive approach to conflict and often is a mistaken default. A healthcare organization that stays reactive to outside governing forces like OSHA will have its mission impeded and growth stunted even the most basic of daily operations.
Proactiveness provides an assertive and clear ability to switch methods until achieving your vision. A proactive organization will know how they are measured (based on how similar organizations were scrutinized) and could generate a worthy program that avoids unnecessary penalties.