The Occupational Safety and Health Administration (OSHA) under the Department of Labor in the US is responsible for ensuring the safety and health of all workers. As an employer of a healthcare organization, it is your responsibility to implement the guidelines recommended by the administration in providing a safe workplace. It is no secret that the healthcare industry is rife with health and safety hazards, which means you have to double your efforts in securing your employees' health and safety.
Learn more about the guidelines of OSHA in healthcare and what steps you can take to protect your employees.

Standard OSHA Guidelines for Healthcare Workers
The following are the guidelines set by OSHA to implement to protect your healthcare employees' in the workplace.

Hazard Communication
Employees and employers must maintain an open line of communication about hazardous substances in the workplace. There should be proper dissemination of information on ways that employees can protect themselves against these hazardous substances.

Employees are required to have a written Hazard Communication Program to educate employees about the risks. In the healthcare setting, these hazardous substances include but are not limited to bloodborne pathogens and infectious materials.

Bloodborne Pathogens
Exposure to bloodborne pathogens is one of the most common risks associated with healthcare employees. Your healthcare organization must implement policies that are aligned with the OSHA standards. You should have a written exposure control plan and provide adequate employee training to minimize risk and mitigate damage.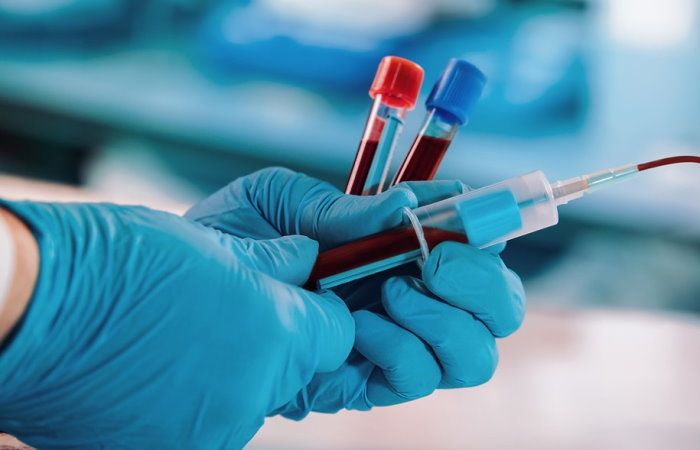 Ionizing Radiation
Aside from biological hazards, healthcare employees are also exposed to radiation hazards. Employers are required to take note of the different types of radiation used within their facility, as well as develop strategies to limit employees' exposure to them. All employees working in designated risk areas must have proper protective gear and equipment to reduce health risks.

It is also important that these designated risk areas are properly labeled with warning signs.

Electrical Risks
There are various electrical hazards present in healthcare facilities. OSHA implements guidelines to prevent such risks by identifying the design and system-related requirements for electrical wiring and equipment. These standards are set to ensure that no injury or harm could result from any wiring or electrical deficiencies.

Exit Routes
Employers of healthcare organizations must follow the recommended exit route plans set by OSHA.

Emergency Action Plan
For compliance, a mandatory written Emergency Action Plan is required by OSHA for all employers in the healthcare industry This Emergency Action Plan must outline the steps that employees must take during emergency situations, such as fires, earthquakes, etc.

Medical & First Aid
All employees must be properly trained and have access to essential medical and first aid supplies. This recommendation by OSHA is commensurate with the hazards known in the workplace.

Every healthcare organization must have a detailed medical and first aid program. This program should be unique to the needs of the work environment.

Personal Protection
It is a standard in the healthcare industry for employees to wear personal protective equipment (PPE). The specific type of protective equipment required for each employee will be assessed based on the level of risk in the work environment. The use of PPE is the lowest form of protection offered to employees. Therefore, OSHA recommends that efficient workplace practices are developed that ensure the safety of employees.

Fire Safety
All employers must have a Fire Prevention Plan in their workplace, whether or not in the healthcare field. This plan is mandatory and should be in line with the standards set by OSHA.

Additional OSHA Standards in Healthcare Facilities
In addition to the aforementioned hazards in the healthcare industry, employees are also exposed to other health hazards at work. Make sure that policies and procedures are also developed to protect your employees.

1. Ergonomic - Healthcare workers are responsible for lifting and manually assisting patients, which can lead to major ergonomic stress and health risks. Employers must provide adequate equipment and tools to workers to avoid ergonomic strain at work.

2. Workplace Injuries - Accidents such as slips and falls are common in the workplace, especially in a healthcare setting. It is also one of the leading causes of workplace injuries. You must have a system in place to protect your employees against such injuries.

3. Violence - Healthcare workers are exposed to job-related violence, which is mostly from patients and their relatives or family members. Violence is not just limited to physical acts because verbal threats are considered a form of workplace violence. OSHA has recommendations on how to handle this form of violence and the ways that healthcare workers can be protected from them.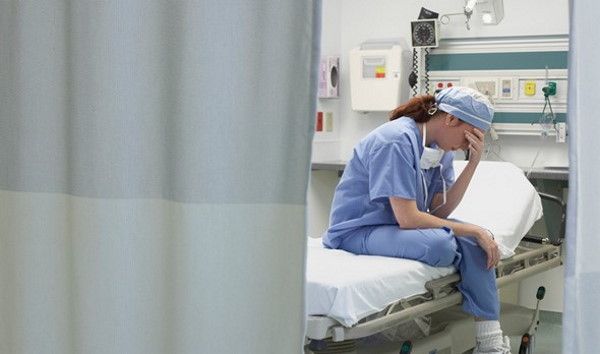 Summary of Employer Responsibilities
Knowing the standard and advanced guidelines for healthcare workers' safety above, every employer must develop policies that are aligned to these guidelines. Here are some of the steps that you can take to ensure you have a safe workplace for your healthcare employees:

You must be informed about the rules and regulations under the OSHA Act and ensure strict compliance.

You must designate a team solely responsible for monitoring the implementation and/or violations of the OSHA policies in your organization.

You must provide your employees with the tools and equipment they need to perform their job safely and within the standards of your organization.

You must provide adequate warning signs and labels for any potential hazards in the workplace.

You must conduct regular training to ensure the safety and health of your workers. Make sure to deliver the training in a language that all levels of employees can understand.

You must print out guidelines of the OSHA policies and regulations in a prominent location in the healthcare facility. They should be easily visible to all employees.

You must provide a free and regular medical examination to your healthcare employees.
The OSHA healthcare guidelines are continually evolving. Make sure to stay informed on the latest regulations and guidelines to ensure compliance and to provide maximum safety for your employees.