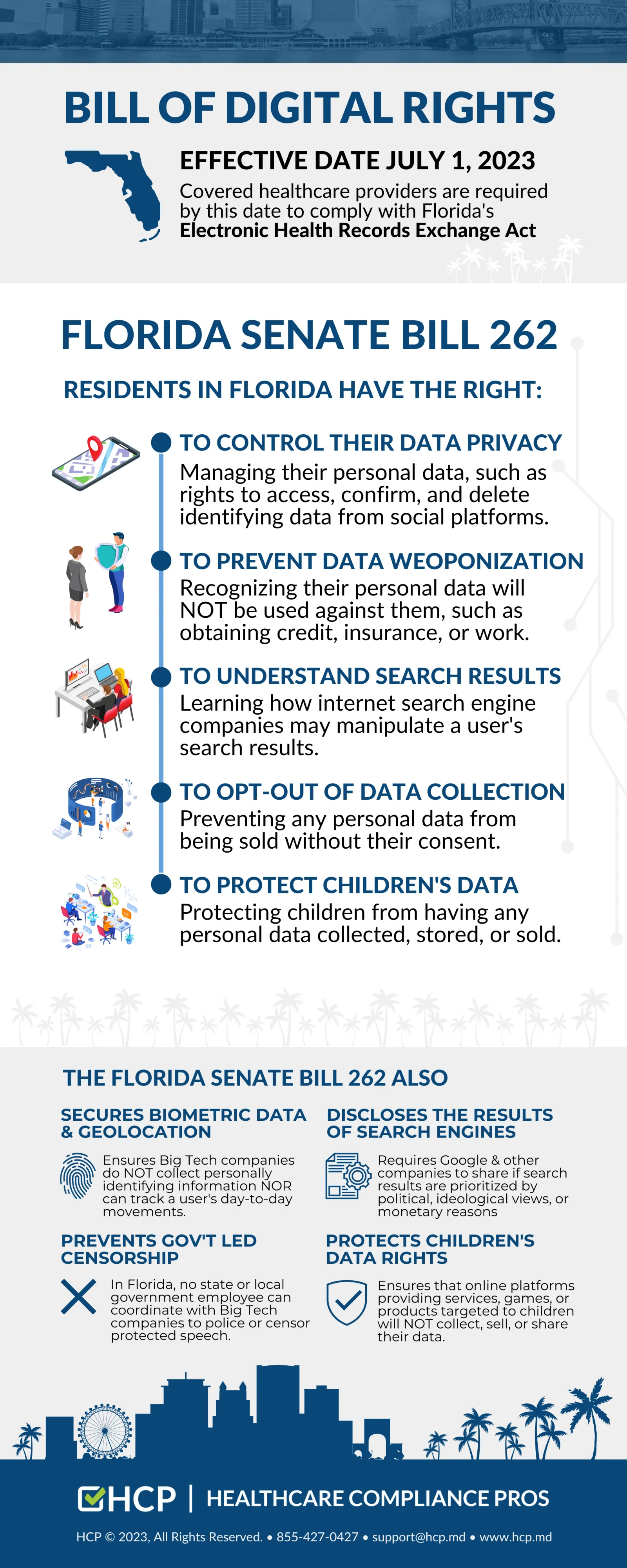 An Overview of Florida's Electronic Health Records Exchange Act
The Florida Legislature recently changed the Florida Electronic Health Records Exchange Act to prevent certain healthcare providers using certified electronic health record (EHR) technologies from keeping qualified electronic health records outside the United States, its territories, or Canada.
The amended law will impact healthcare providers, business associates, vendors, and third-party subcontractors. Healthcare organizations will no longer be permitted to store qualified electronic health records overseas and may not rely on third-party vendors operating outside of the United States, its territories, or Canada.
Important Definitions
The Florida Electronic Health Records Exchange Act provides the following definitions:
Qualified Electronic Health Record
"Qualified electronic health record" means an electronic record of health-related information concerning an individual, which includes patient demographic and clinical health information, such as medical history and problem lists, and which can provide clinical decision support, to support physician order entry, to capture and query information relevant to health care quality, and to exchange electronic health information with, and integrate such information from, other sources.
Certified Electronic Health Record Technology
"Certified electronic health record technology" means a qualified electronic health record that is certified pursuant to s.3001(c)(5) of the Public Health Service Act as meeting standards adopted under s.3004 of such act which are applicable to the type of record involved, such as an ambulatory electronic health record for office-based physicians or an inpatient hospital electronic health record for hospitals.
Compliance Effective Date
July 1, 2023
The Act will become effective on July 1, 2023, meaning all covered healthcare providers are required to comply with the amended law by that date.
Covered Providers and Facilities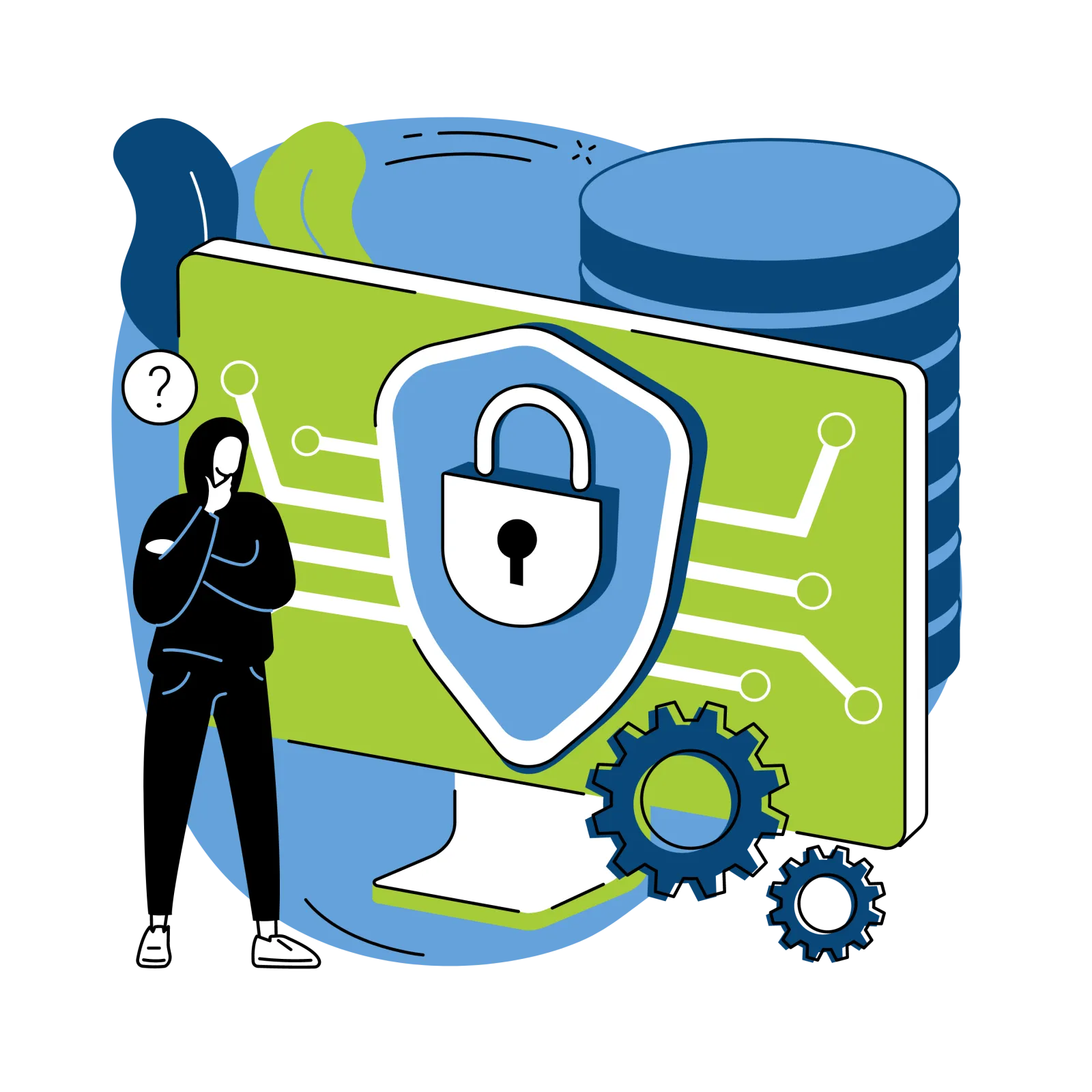 The covered individuals and entities include a wide range of healthcare providers licensed or permitted under Florida law, such as physicians, physician assistants, acupuncturists, chiropractors, podiatrists, naturopathic physicians, optometrists, nurses, pharmacists, dentists, speech pathologists, occupational therapists, nursing home administrators, dieticians, athletic trainers, massage therapists, and others.
It also includes healthcare facilities like hospitals, ambulatory surgical centers, nursing homes, assisted living facilities, pharmacies, nurse registries, hospices, laboratories authorized to perform testing under the Drug-Free Workplace Act, birth centers, abortion clinics, crisis stabilization units, short-term residential treatment facilities, residential treatment centers for children and adolescents, adult family-care homes, transitional living facilities, prescribed pediatric extended care centers, home medical equipment providers, health care clinics, organ, tissues, and eye procurement organizations, continuing care facilities, and others.
Additionally, licensed facilities and providers offering mental health or substance abuse services and their clinical and non-clinical staff supporting inpatient and outpatient services are included.
HCP Recommendations to Ensure Compliance
Healthcare Compliance Pros has reviewed Florida's Electronic Health Records Exchange Act. The law also includes an amendment to Florida's Health Care License Procedures Act. As of July 1, 2023 providers and entities submitting an initial or renewal application to AHCA for licensure are required to attest to being compliant with not storing information outside of the United States, its territories, or Canada.
We recommend determining where all qualified health information is stored and if the data is stored outside the United States, its territories, or Canada. To ensure compliance, providers and organizations should ensure any records stored offshore are moved to the United States, its territories, or Canada as soon as possible, no later than July 1, 2023.