HIPAA | Corporate Compliance OSHA | Human Resources
Training | Hands-on Support
Stress not included.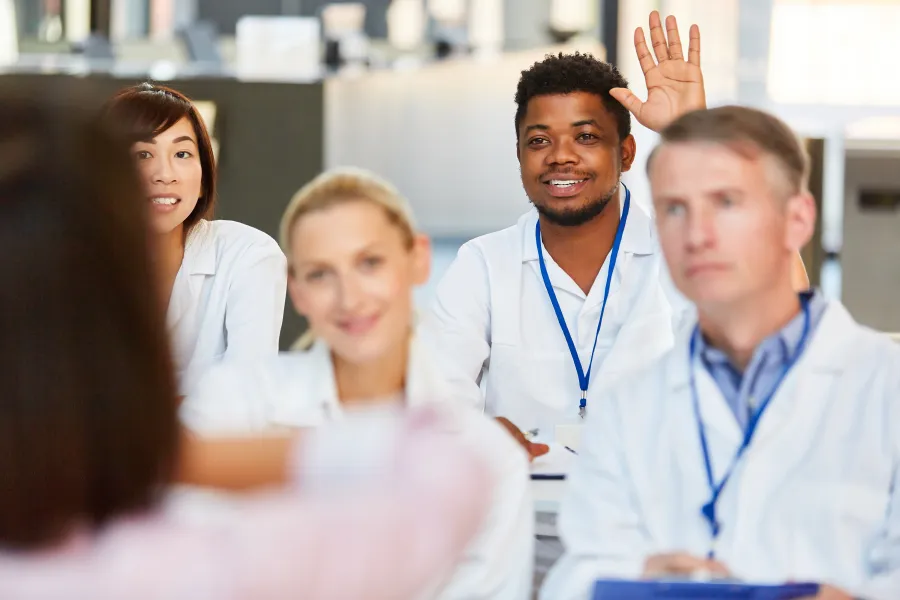 Providing an Efficient, Simple, and Cost-Effective Way To Stay Current.

At Healthcare Compliance Pros (HCP), we understand that the healthcare industry continues to face a significant amount of regulatory oversight in HIPAA, OSHA, Corporate Compliance, and Human Resources.

Many healthcare organizations have struggled to find an efficient, simple, and cost effective way to stay current with these high overhead, low reward liabilities. Having seen this frustration firsthand, HCP has created innovative online tools and comprehensive compliance support to address these needs.

HIPAA
OSHA
CORPORATE COMPLIANCE
HUMAN RESOURCES
SUPPORT
MORE
HIPAA
Protected Health Information is the highest valued data for cybercriminals and hackers. HIPAA rules can be confusing, but they exist to protect patients and their information. We help you identify your requirements, create policies, provide training for employees and make sure you are meeting all HIPAA requirements. Be sure to ask about our HIPAA audit support and protection.
OSHA
Keeping employees and patients safe is on the list of one of the most important requirements in healthcare. Our OSHA program will help you create policies and training with information specific to each of your locations, virtual walkthroughs and assessments can help you identify hazards and the online platform will help you document everything and meet all of your requirements with ease.
CORPORATE COMPLIANCE
For many organizations, it is difficult to know what they need to do to ensure compliance with CMS. Fraud, Waste, and Abuse and Corporate Compliance training requirements are often misunderstood. Our team will outline your requirements and incorporate all elements of an effective compliance program, including exclusion list monitoring.
HUMAN RESOURCES
Your Complete overview and maintenance of employer and employee federal rights and responsibilities in the workplace.

SUPPORT
Innovative Compliance Support, Expertly Delivered by your individual Client Relations Specialist.

MORE
Additional services to help ensure you obtain compliant and efficient results

Our Goals are Aligned with Your Need for a Comprehensive Compliance Program
Our goal is to deliver the tools, training and support that our clients need to create quality systems to provide superior care to their patients and safety to their employees.
Compliance isn't just about training, it's about
Managing your Entire Compliance Cycle

1. Create
Your Individualized HCP compliance program
HCP assigns a compliance specialist who works directly with you to create your customized program with policies and procedures tailored to your organization.

2. Implement
Your compliance program including training and assessments
Employees train on your organization's customized compliance program and perform assigned compliance requirements, under the guidance of your HCP specialist who is always available to provide support.
Support- We schedule and send out training reports to your administrator and reminders to your staff based on your timeframes as needed, creating a culture of compliance within your group.
3. Maintain
Program updates & task assignments managed for you
We maintain your program by scheduling reviews and assigning compliance tasks to be performed at set intervals throughout the year.
Support- Our experts and support staff continually helps your group through compliance situations and questions that may arise.
4. Assess
Your compliance program regularly reviewed by your HCP specialist
We assess your organization's compliance and will assist in creating or modifying policies and procedures, building upon your comprehensive program.
Support- We actively monitor your compliance program. Periodically, will guide you in performing targeted assessments to ensure your continued compliance.

OSHA support is amazing
"We are really very happy. We try to do our own OSHA and HIPAA with you as a backup, but it turns out that we always go to you first. I always get really fast and good responses, especially with breaches. The reports are great and I appreciate the reminders and reviews. I am frustrated with the staff training completions but it's my job to motivate them, not yours. I appreciate you very much."
-Mary A.
I was terrified of MIPS, HCP took away my fears completely
"When I heard about Meaningful Use coming to an end I was concerned about what it would mean for my practice. After participating in the HCP MACRA/MIPS Webinar, I feel great about everything I need to do to get every bonus available. Thanks for the HCP MIPS Program."
-Sue (Orthopedic Practice)
Wonderful Customer Support Team
"I rank HCP Five stars, of course. You are readily available whenever I need help. Very unusual to encounter such great support in healthcare. I can't think of a single thing that you could do better!"
-Ashley K.
Stay Connected
Receive our newsletter for compliance information.