Thanks for printing! Don't forget to come back to Healthcare Compliance Pros for fresh articles!
Comprehensive Maintenance of Your Employees' Records and Training
Your compliance specialist provides all required federal employment regulations and works with you to include your internal employment policies and standards and employee should receive upon hire.
Employees receive annual training on these policies and clients are updated of any critical federal employment changes as they occur. HCP provides all necessary federal forms and posters required to be posted in your organization and allows clients to document notes, upload files and create reminders for each employee as well as offer a range of additional courses as well as custom courses.
Your Human Resources Program Includes: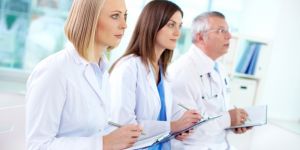 Federal Employment Laws
HCP trains your staff on all applicable federal employment laws including among others: unlawful discrimination; harassment and retaliation; equal employment opportunity; leaves of absence; workplace safety; substance abuse; and the Americans with Disabilities Act.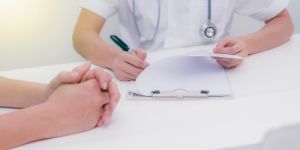 Custom Organizational Policies
HCP also helps develop your internal policies including among others: at-will employment; confidentiality policies; dress codes; pay periods; holidays; time off; employee benefits; and resignation and termination.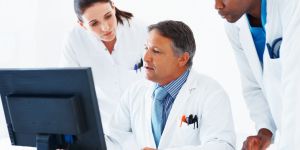 Employee Virtual Binder
Each staff member will have their own online binder with unlimited storage for you to create and save internal notes, upload employee files, and calendar reminders. This binder is visible only to management and is a great way to store employee compliments, disciplinary actions, written warnings, new hire documentation, certifications, and annual reviews.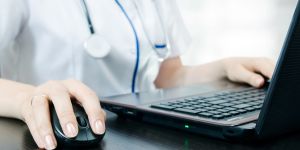 Course Library
Access our complete course library which includes among others: active shooter; PCI Security Awareness; customer service skills; back safety; diversity; workplace violence; records management; communicable diseases; infection control; and radiation safety.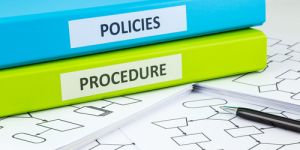 Unlimited Custom Courses
HCP allows you to create your own course content. We can build it for you or allow you to create your own. Need a new training on a piece of equipment and want to upload a video provided by the manufacturer, we can do it. Our custom courses come complete with embedded video capability, multimedia upload, voice narration, slide animations, quizzes, testing, custom backgrounds, and certificates. Get creative and we will make it happen.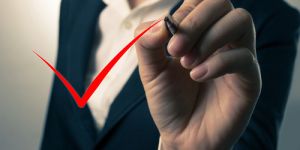 CME Credits
HCP provides CME (Continuing Medical Education) credits for physicians and others required to submit CME credits annually. Take your HIPAA, OSHA, and Fraud, Waste & Abuse trainings annually and receive AMA PRA Category 1 CME credits for each course upon completion.
Call to Action banner section
Remember, you also have access to all of the features of our Core Compliance Program
SITE
Healthcare Compliance Pros is available to come onsite and perform HIPAA audits, OSHA inspections or both.
HCP brings our highly regarded professionals to your location utilizing an efficient virtual protocol to complete an Enhanced SRA Review. An HCP certified professional will, interview key personnel, and enter all findings into the organization's Security Risk Analysis tool on the HCP website. These findings will be the basis of an Executive Report that will include current security protocols, risk areas, and a complete Corrective Action Plan for the organization. Your HCP professional then works with you through the entire process to deliver results from your SRA.
Our onsite OSHA inspection includes an observational walkthrough of your facilities by an OSHA specialist. This walkthrough covers your: general work environment, workplace posters, building safety, first-aid and medical emergencies, bloodborne pathogens, hazard communication, regulated waste management and radiation safety (if applicable). All of this information will be archived online and available for your review and mitigation.
Click the "Schedule a Free Consultation" button below to request more information about pricing and scheduling your onsite visit.
Read More