Thanks for printing! Don't forget to come back to Healthcare Compliance Pros for fresh articles!
Continuous Support is Always Included in your Program
Being a Medical Practice Administrator or Manager in today's evolving healthcare marketplace is a complex, multidisciplinary job, and at Healthcare Compliance Pros, we understand the struggle to balance all that is required. That's why every client enrolled in our CORE Compliance Program we include at no extra charge, their own team of specialists in compliance and program support, available to them for any questions that arise. Your team knows you and your practice and are willing to help with your program whenever needed, we are just a click or call away.
Added responsibilities of healthcare professionals have grown exponentially; that is why we always include client support with your compliance program. Our custom designed CORE Compliance Programs come with the added benefit of your own compliance specialist, who knows you and your practice needs and is available to help you and your organization develop a culture of compliance, not just today, but moving forward.
Your comfort is our top priority and here's how we achieve that level of service: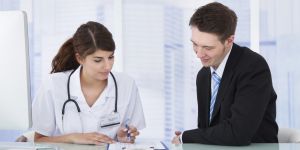 We are here for you, every step of the way
Your assigned HCP specialist is available to you year-round and helps you with Policy and Procedure creation, population and distribution of your employees' training with your organizational information, and the assignment of required compliance assessments.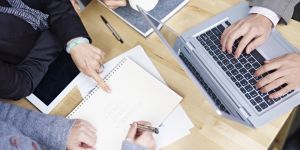 Building your program is trouble-free and done for you
Each client receives an initial "setup" conference with their specialist where the program is defined and your initial P&P's are discussed.
Your HCP specialist can then assign trainings and assessments and issue the initial email invitations to employees.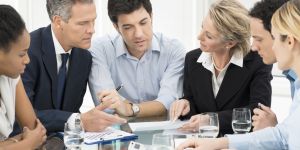 Working together equals success
We work with you each year in an ongoing relationship to further refine and develop any additional requirements.
Because we know you have a busy schedule, we also email you a semi-annual compliance review addressing any concerns regarding your compliance program and help identify possible solutions when needed.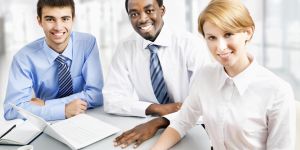 You've got a friend at HCP – keep in touch
On an ongoing basis, your HCP specialist is directly available to you and your staff to provide compliance and technical support (at no additional charge). You have their direct phone number and email address. Reach out to them and you will truly see the value of HCP Compliance Services.

Wonderful Customer Support Team
"I rank HCP Five stars, of course. You are readily available whenever I need help. Very unusual to encounter such great support in healthcare. I can't think of a single thing that you could do better!"
- Ashley K.

Rapid Response Time
"You guys have been great. I am always able to talk with someone or email and get a quick response. Thanks for helping me add and delete employees and for sending the instructions. Your team is always so quick to send me the information I need. I'd recommend HCP to anyone seeking online compliance support!"
- Janice H.

HCP is Efficient
"HCP is efficient, easy, and very user friendly. When I need it, I always get personal help almost immediately. Things run extremely smoothly."
- Sandy P. (65 Employees)

Fast and Efficient Team at HCP
"I kind of walked into this not knowing what was available (new to job one year ago). HCP has been a lifesaver. I have been happy and relieved to be made aware of all you have to offer. I was searching for some kind of "active shooter training" and there it was from HCP. It makes my job so much easier. I never have to wait to talk with someone and email questions are answered almost immediately. I really am impressed, 5 stars and thanks HCP!"
- Michael F.

Amazing Customer Support
"I found it very easy to create our own safety training module with your system, with the help of our adviser. We were up and running in no time, with easy access to consultants by phone or email.  Your system has made it so much easier to track our employees' training, keep it up to date and to make our safety training accessible online to area emergency personnel."
- Shannon S., Safety Compliance Officer (84 employees)

Compliance Solved with HCP!
"We are very happy. We love the online training. We have struggled in the past with compliance issues but that has completely ended because of HCP. Any practice will benefit by using HCP. We uploaded our Employee Handbook and Code of conduct easily and quickly. We are always able to speak with knowledgeable people when we call and the phone is answered by live support staff."
- Penny J. (Medical Diagnostics)

Make the Call.
"I have tried setting up compliance in the past, buying manuals, reaching out to consultants, etc, but HCP was by far the easiest and most cost effective. They hold your hand through the entire setup process (which is where most of us fall off). They customize it to your practice and keep your program updated with new regulations. The system is very easy to follow so you can make updates yourself. I have also found them very responsive to my compliance questions and issues."
- Joseph M., Practice Administrator (90 emp.)

We Love Your Company!
"We love working with your company. You make everything very easy. I have found a few issues and you have addressed them almost immediately. I appreciate your calls to follow up and make sure we are happy."
- Alex R.

Great Service and Support!
"Thank you Mike, we have been very satisfied with the services and support offered by hcp"
- Pamela B.

Prompt Responses!
"I am very happy with HCP. Every time I reach out to you I get a very prompt response. We are comfortable with our complinace status."
- Mike M.

Absolutely Great Service!
"Absolutely great service. Never have a problem. You always respond quickly and with patience. I am glad you called and thanks for answering my questions about adding internal training modules."
- Christopher S.

Great System!
"We are doing really well with your system. Everything has run perfectly. Training is easy and the reminders are great."
- Lori C.

So Glad I Have This Resource!
"I am so glad that I have this resource being we are a small practice and I am in charge of many things, wearing many hats. Your team is very responsive to my requests. I just need more time to be able to work on compliance more and get better processes in place but again so thankful to have this resource."
- Christine S.
Very Happy!
"You are doing an awesome job. Service and support is great. We are very happy with HCP."
- Dixie R.

Professional Support
"We've been very happy with the level of professional support and service from HCP. "
- Dale M.

Very Satisfied
"We are absolutely satisfied. I have only ever had a couple of questions and they were answered right away. We are very happy with HCP."
- Ashley R.

Such A Big Help
"You are a super big help to us! Everything is expedited and easy. Response time is excellent. I appreciate you calling me to make sure we are satisfied. We certainly are!"
- Becca F. (pediatrics)

HCP Provided Everything We Need
"Everything is wonderful. You guys are great. I can't think of a thing we might need that you haven't provided. And thanks for being persistent with your check up calls. It shows you actually do care about your clients."
- Shelly D.

Five Stars for HCP!
"Still five stars! Everything is great. Thanks for your calls to make sure of that."
- Susan H.

Great Help Whenever Needed
" We think you are doing a great job of support. We have had great help whenever we have needed it."
- Diane W.

Happy Clients
"All our clients are very happy with HCP service and support. You are a great partner for us!"
- Jessica M.

Never a Problem
"We never have a problem of any kind. All of our clients are very happy and so are we."
- Maryne R.

Excellent Service and Support from Everyone
"HCP is doing a great job. They get back to me quickly with the answers and help I need. We continue to get excellent service and support from everyone there."
- Amberly H.

User Friendly System
"All is well here. We have no complaints or suggestions. The system is very user friendly and has helped us streamline our training & compliance processes. "
- Leslie L.

Very Pleased with HCP
"I am very pleased with HCP so far. HCP has helped me focus on the policy and procedures without having to coming up with the templates, forms etc.
- Joyce C.

Thank You for Helping Us!
"We are so glad HCP is helping us out. Our SRA went very smoothly and we appreciate it."
- Cecilia B.

Immediate Help
" You guys are great. Just recently I called regarding compressed gas protocols and got an immediate answer. You are always so helpful. I really appreciate it."
- Stephanie S.

HCP Helps Things Run Smoothly
"Everything is really great. Things just run very smoothly. We don't even have to think about it. We appreciate HCP very much."
- Tawanda S.

HCP Provides Great Solutions
"At one time we reviewed options other than HCP. We hated the idea of leaving and were happy to see that you responded to our budget issues with a very good solution. You provide great service and support and we continue to be very happy clients."
- Trish B.

Clear Answers
"I have never had an issue of any kind. I don't need to call very often, but when I do I always get an immedicate response and a clear answer."
- Cindy K.

HCP is a Great Asset
"We are so confident in our training with HCP. This is just a great tool. It makes everything so easy. We have not had a single unresolved issue. Any time we call we get an immediate response. HCP is a real asset for us. We will continue to refer others to HCP. And by the way, you are the only vendor partner who calls us to make sure things are going smoothly. We really appreciate that too."
- Penny J.

Questions are Answered Right Away
"HCP is great! Whenever I have a question, they answer it right away. I love not worrying about compliance."
- Kathy J.

HCP Provides Customized Programs
"As we have been getting set up and working on some customization, HCP has been great. When we have requested a conference call we get immediate help, and make really good progress. We really appreciate it."
- Cal G.

Exceptional Help
"We are very happy with our services. HCP has been exceptional in helping us get all of our questions answered."
- Sara O.

HCP is Doing a Great Job
"The HCP team is doing a great job. We look forward to taking advantage of even more of what you offer."
- John K.

HCP Takes Care of Everything
"We are very happy with HCP. You continue to meet our compliance needs and answer any questions we have through the year. There isn't anything we need from HCP that hasn't been done."
- Peg N.

HCP Has Made My Job So Much Easier
"I am very happy with HCP, it has made my job much easier by not worrying about this portion of managing a clinic."
- Sarah P.

A Great Experience
"Oh, we are very happy with HCP. I tell everyone I talk to about our great experience with you."
- Nichole B.

A Very Useful Service
"We continue to be happy with your services and support. I can't think of any issues that we have had. You continue to provide a very useful service to us."
- Brittney D.

Terrific Support Whenever We Need It
"HCP is great. We get terrific support and help whenever we need it which is not very often. It's nice that they call us regularly to make sure we don't have any unanswered questions."
- Staci C.

HCP is Always Helpful
"HCP is great! You are always helpful when we need help. We have never had question that you did not answer immediately."
- Carolyn C.

Program is Easy to Use
"We are doing great with HCP. Everything is very easy to use and keep track of."
- Lynn K.

HCP Does a Wonderful Job
"Great help from the onsite visit and with our SRA. As usual HCP does a wonderful job."
- Roy C.

Questions are Answered Immediately
"HCP is wonderful. I have been having email communications with support. My questions are answered almost immediately."
- Jim J.

We Highly Recommend HCP
"Things are going great with HCP. We are at our one year anniversary and folks are logging in and updating their required training. We have had a few new employees join us and they were easy to add into the system. I would (and have) highly recommended Healthcare Compliance Pros!
- Cheryl A.

SRA was Much Easier with HCP
"Thank you for your help and all of the tools HCP provided us with this year. The SRA was much easier to complete with your format"
- Tracy A.

Thank You for Reaching Out to Us on a Regular Basis
"You guys are great! I can't think of a single thing that you could do to improve. I really appreciate your reaching out on a regualr basis to make sure we are happy. Thank you!"
- Brett R.

Couldn't Be Better
"We are absolutely happy with HCP. Couldn't be better. I appreciate the fact that you are call to make sure that that is the case."
- Kenneth S.

Amazing Service and Support
"We are very happy with HCP's service and support. Every time I call I get either an immediate answer or a call back or email very quickly with a solution."
- Lisa M.

HCP has Been Very Helpful and Patient
"HCP has been helpful and patient with us. It's also very nice that they call to see how we are doing."
- Vanessa B.

Great Progress with our SRA
"HCP has been great. Whenever I have needed anything they have responded quickly. Our SRA is underway and we are happy with our progress."
- Nancy W.

HCP is Wonderful!
"HCP is wonderful! Anytime I need anything I just call and HCP takes care of it! Thank you for your calls to check on us."
- Maureen C.

We Really Appreciate HCP's Help
"HCP is doing a great job with service and support! We really appreciate HCP's help."
- Marissa D.

We Love the Healthcare Compliance Pros Program
"We really love the Healthcare Compliance Pros program and I appreciate the reminders as to who needs to take their tests."
- Cathy G.

Completely Happy
"The reps at HCP are great. They always answer any questions promptly and in general are very helpful. We are completely happy with HCP's service and support."
- Jessie S.

Happy to Recommend HCP
"HCP is doing a great job. The reps are always available to help me. We are happy to recommend them."
- Richard M.

Easy To Get Help When We Need It
"We are doing really well with HCP. It's easy to get help when and if we need it. We appreciate their calls to make sure we are happy."
- Kirsten W.

You Can Rely on HCP
"I am the new training manager and have relied on HCP a lot. I have connected with someone every time I have called. In fact I am a 'platinum member" of your clients who call for assistance. And I get it every time."
- Alan G. (Radiology)

Easy Program to Administer
"We feel great about HCP's support. It is an easy program to administer. I appreciate their calls to check on us."
- Dan S.

HCP's Service Works Well for Us
"We never have any problems with HCP.md. It's working well for us and plan to continue using the service."
- Doug M.

HCP Can Help
"We're very happy with HCP. I continue to join in on the AAOE list-serv when there is a question that people ask advice about where I and others feel HCP could help."
- Barbara S.

Doing A Great Job
"Y'all are doin a great job with everything!"
- Orlean B.

HCP Made Our SRA Easy
"The SRA was easy to complete with HCP's help. Training is pretty much automatic."
- Mario M.

Fantastic Responses
"HCP is doing a great job! Fantastic responses to all questions and fast. We are happy to be a reference."
- Angella T.

I Recommend HCP all the Time
"I could not be more happy with HCP. I recommend them all the time to other practices."
- Linda R.

Fantastic to Work With
"HCP is absolutely wonderful! They have been fantastic to work with on MIPS. I cannot say enough good things about HCP."
- Wendy J.

Everything Works Smoothly with HCP
"We are very happy with HCP. Everything just works smoothly."
- Michelle R.

Things are Going Very Well with HCP
"Things are going really well. We are very happy with service and support."
- Dominique L.

HCP Always Does Right By Us
"HCP always does right by us. I really appreciate it. I appreciate the calls to follow up as well."
- Jason T.
Very Happy With Service and Support
"We are very happy with HCP's service and support. I am impressed that they call regularly to see if we are happy. Thanks very much."
- Mercedes D.

Great Tool!
"We are very happy with Healthcare Compliance Pros. The website is a great tool and anytime I need to contact the office the team is very responsive."
- Angie H.

Fast Customer Service
"We are completely happy. We get a great response if we ever call or email. Very fast and to the point."
- Sharon K.

An Invaluable Resource
"HCP is great. I ask questions, and they give me answers. They are an invaluable resource. I appreciate that they call me to make sure we are doing ok."
- Rhonda W.

Extremely Helpful
"HCP is extremely helpful. I feel confident that we are in good shape with our compliance program. It's nice that they call to check in on us."
- Rosanne M., Laboratory