Don't wait for a cybersecurity attack to take place before you tighten your company's security measures. Cybercriminals are everywhere and you are vulnerable to them - that is a fact you must live with. But it's how you respond in the face of certain risks that matter. Implementing cybersecurity risk assessment tools can equip your organization with the information you need to employ proper safety measures against such threats.
Importance of Cybersecurity Risk Assessment Tools
A cybersecurity risk assessment is the process of identifying threats and how they are likely to attack your organization. It also identifies the potential damage that can occur if any of the systems manage to bypass your existing security controls.

This step is important for many reasons, but mainly so you can prevent the attack from happening. By predicting how the attacks could infiltrate your system, you can put measures in place to prevent such an attack, even if there is an attempt.

It also gives insight into your current security measures so that you can make informed decisions on how to improve them. The advancements in technology has made cybersecurity attacks more sophisticated and complex. However, you can also take advantage of the advances in technology to prevent such attacks as part of your risk assessment process.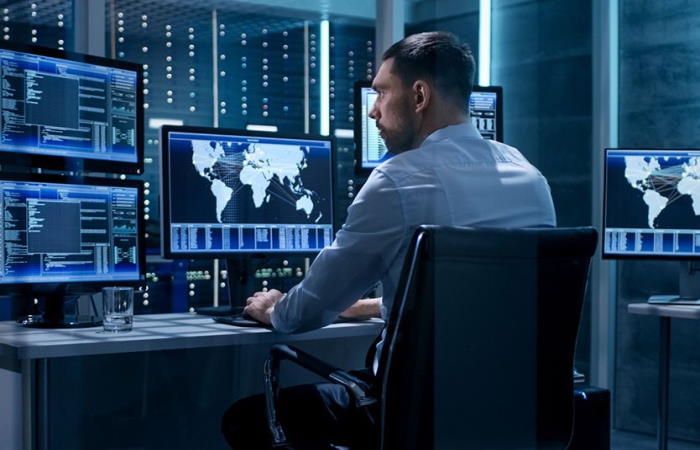 Top 5 Cybersecurity Risk Assessment Tools
There are different types of cybersecurity risk assessment tools available. It is important to choose tools that can be integrated into your existing security policies to improve your information security infrastructure and make it less vulnerable to threats.

Below is a list of the basic categories to focus on when looking for tools to add to your IT security controls.

1. Automated Questionnaires
Gathering feedback is a great way to assess your cybersecurity risk. However, it is time-consuming and resource-intensive to do this process manually. Not to mention the arduous task of going through the responses and measuring them at scale.

The use of automated tools for sending and evaluating questionnaires is a great approach to overcome this challenge. You can create vendor-specific questionnaires that help maintain transparency with third-party vendors. This tool enables you to track responses in real-time and streamline your risk assessment procedure.
2. Security Ratings
This tool is data-driven and objective, which makes it a reliable tool to enhance your cybersecurity risk assessment. It allows you to provide a concrete assessment of your cybersecurity performance by providing a specific rating.

Several factors play into determining your security rating and they are provided by independent organizations. It is employed to assess your third-party risk exposure. As an organization, you can use this rating to develop a plan to improve your cybersecurity measures and better manage them.

It also helps you understand the quality of your security initiatives and potential weak points. Cybersecurity experts recommend you keep a close eye on potential weak points as these could serve as an entry points for attackers. The most common areas of entry for attackers are email security, open ports, third-party data breaches, and network security, among other types of vulnerabilities. These factors are entered into a comprehensive rating system.
3. NIST Framework
The National Institute of Standards and Technology established the Cybersecurity Framework, which is a set of guidelines for companies to implement cybersecurity best practices. It also outlines what companies need to do to monitor, assess, and react to threats, while also recommending the right steps to take in the presence of a threat.

As a result, the NIST Framework is one of the best cybersecurity risk assessment tools available if you want to intelligently manage and respond to threats. In the US alone, about 50% of companies employ the NIST Framework. This framework provides the activities and training that you must implement to tighten your defense against all forms of cybersecurity risks.

The purpose of the framework can be summarized in five main functions:

Identify the threat

Protect against the threat

Detect the presence of a threat

Respond to the threat

Recover from the threat or attack
The framework expands on the individual functions by providing a set of guidelines based on the type and level of risk.
4. Security Awareness Training
The list of essential cybersecurity risk assessment tools is not limited to technology. It is also important to employ tools that consider the human factor when enhancing your cybersecurity measures.

Security awareness training is an important tool to combat threats by educating your staff about privacy policies, data protection, and the best cybersecurity practices. Your employees must understand that ensuring data privacy happens at all tier levels of employees. Therefore, everyone has a significant role to play in protecting sensitive data and company information.

Regular training should go hand in hand with implementing security programs and policies within your organization. Conducting regular training is vital to creating a safe environment where you can do business with your customers and gain their trust.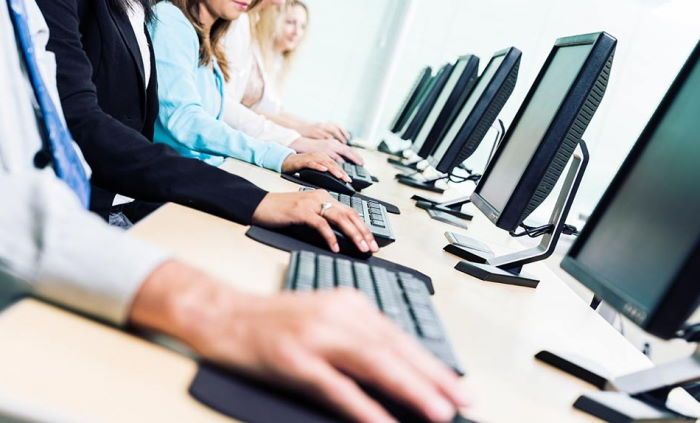 5. Breach and Attack Simulation Tools
Testing to see where and how attacks and data breaches could happen is a crucial part of your risk assessment efforts. This test involves introducing an agent (the so-called threat) into your system to gain unauthorized access to sensitive and private data. The agent will attempt to bypass your existing security controls to determine how vulnerable it is and what level of sophistication is required for attackers to successfully enter your system.

This tool has been relied on by organizations to assess how attackers can penetrate their systems. You can use this tool to support your existing cybersecurity risk assessment tools so that you can fill the gaps and identify areas of protection that you would otherwise miss.

Conclusion
The quality and effectiveness of your cybersecurity risk assessment tools will directly impact the success of your cybersecurity program. Take the time to assess the tools available to you so you can address your specific vulnerabilities and help manage risks.

With the growing complexity of cybersecurity attacks, you must be one step ahead of them so you can prevent damage before it happens.