A patient's medical information is considered confidential. Healthcare organizations such as medical clinics and hospitals should observe proper regulations protecting the patients' information. HIPAA compliance training is one of the steps taken by these organizations to ensure that you are compliant with the existing federal laws that govern patient health records.
Introduction to HIPAA Compliance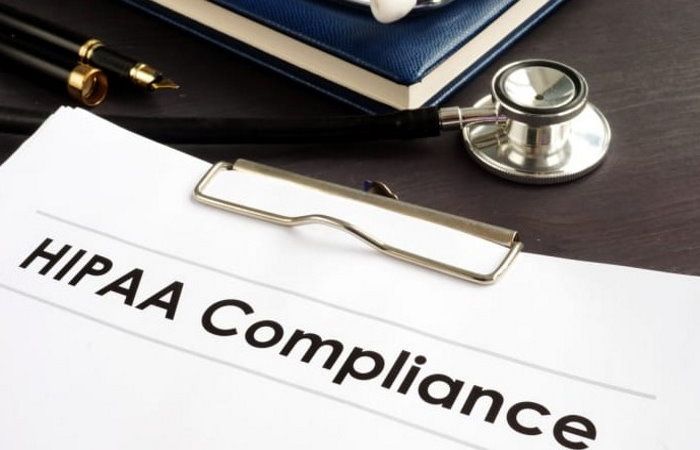 HIPAA refers to the federal law that was enacted in 1996. HIPAA stands for 'Health Insurance Portability and Accountability Act,' which outlines the standards for collecting and securing patient data. This law applies to all types of data concerning a patient's health records and personal information, particularly in terms of unauthorized disclosure to a third party, especially without a patient's consent.

The HIPAA federal law specifies the entities covered by this law, and you must follow them along with the HIPAA "Privacy Rule." Any violation of federal law could be deemed as negligence by the concerned healthcare organization or any offending entities. Therefore, the offending party will receive a fine for such a violation. Depending on the circumstances of the offense, it could be from as little as $100 to as much as $1.5 million per violation.

The importance of conducting HIPAA compliance training is one of the steps an organization can take to ensure compliance with federal law. This training will ensure that staff members or your employees are informed about the latest stipulations of the HIPAA law to avoid violating them. At the same time, proper training is one way to showcase your commitment to protecting your patients and their health records as part of delivering quality patient care.

Why Do You Need HIPAA Training?
As mentioned above, HIPAA compliance training is necessary for organizations that handle, collect, and store patient information and records. This training will educate your staff on managing patient records properly. It will also make them aware of potential problem areas that could lead to a violation of federal law.

It is part of your organization's legal obligation to protect your patients. Undergoing training for your staff is mandatory for all entities and organizations governed by HIPAA law; therefore, you must document these training sessions. The training session documentation can also prove to the regulatory bodies that your staff has met the requirements as needed by the law.

In addition, it will enable your staff to take extra precautions when dealing with situations that could potentially lead to a breach or loss of data for the concerned patients. There are several potential problem areas such as a flawed security system, improper disposal of devices that contain patient data and records, medical identity theft, a casual revelation of a patient's sensitive health information in a conversation, etc.

With proper training, your staff can be more aware of any breach of patient health information and take proactive steps to prevent them. The HIPAA Security Rule does not mandate the frequency of conducting the training. Therefore, your organization can decide how often to issue training based on your its specific needs (especially if you implement policy changes).

Who Should Undergo Training?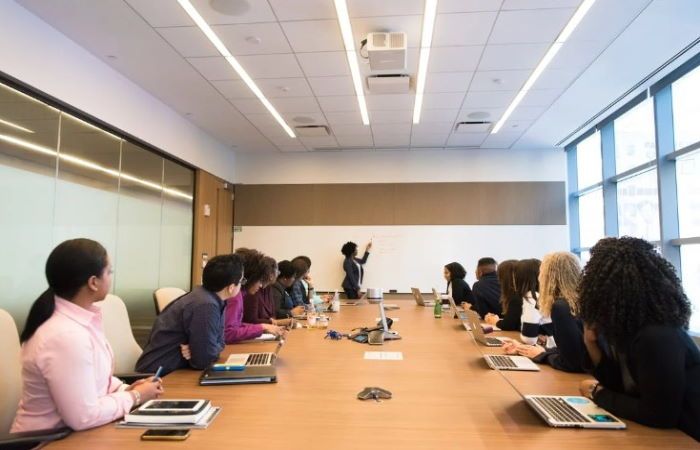 HIPAA Compliance Training must involve the staff members directly involved in handling, collecting, and securing the patient health data and information. Below are some examples of the "covered entities" that were described by the HIPAA law and are subject to training:

Healthcare Providers - A healthcare provider who collects and transmits patient health data should comply with HIPAA law and undergo training.

Business Associates - Any business associate or entity partnered with healthcare providers in providing services such as capturing and securing patient data must be HIPAA compliant. They must have a highly secure server to ensure the privacy and confidentiality of patient information.

Health Insurance Providers - Health insurance providers collect data and information from the patient, including health history, which is why they are also subject to the HIPAA law. Their staff must also undergo compliance training to ensure patient information stays protected.

Healthcare Clearinghouses - Any entities that act as an intermediary between healthcare providers and business associates must also meet the HIPAA compliance requirements.
Any other personnel involved with caring for patients and potentially accessing patient health information must also undergo compliance training. These positions include doctors, surgeons, medical administrators, nurses, and medical receptionists.
A Good HIPAA Compliance Training Format
The quality of the HIPAA compliance training program is of superior importance to ensure that the participants can maximize the benefits of such training. Ideally, it would help if you involved your staff in planning the format for the training to ensure that all their concerns are addressed.

There are two specific areas where compliance issues tend to occur: employee training protocols and online security. It's not enough that you meet basic HIPAA-compliant standards. It would be best if you committed to constantly re-evaluating existing policies to keep up with the regulatory standards.

Once you identify the issues, you can take appropriate steps to fix them. You can focus on an area of your training program where you can improve those compliance issues, whether it is your online security system or a need for a policy change.

Here are some tips to improve your compliance training program:

Keep it short (no more than an hour)

Minimize your handouts

Keep it interactive with videos and quizzes

Ask your staff questions for higher engagement

Keep the format simple and easy to digest
Other Ways to Ensure HIPAA Compliance
HIPAA compliance training is an essential step in ensuring compliance with federal law. However, this is just one of many aspects to meet regulatory standards. There are other ways that you can ensure HIPAA compliance within your organization, such as the following:

Write a cohesive privacy policy for quality patient care that protects the patient's right to privacy.

Train and build a team dedicated to ensuring strict adherence to compliance protocols within your organization.

Develop your internal auditing process and conduct periodic risk assessments.

Implement strict policies on email communication. Ensure all forms of email communication are encrypted, and you have proof of encryption.

Educate your staff on the Breach Notification Rule and the steps you must take to avoid such occurrences.

Maintain good relationships with your business associates. Ensure that they share your commitment to upholding the HIPAA law.