The HIPAA Law provides a specific set of guidelines that healthcare organizations must comply with to operate legally. Most healthcare employers are trained in the medical and healthcare field but they lack knowledge and expertise on HIPAA compliance. This is where the HIPAA experts come in. They can provide the guidance you need to give the best quality care to patients and fulfill your legal requirements to operate.
Why Do You Need HIPAA Experts?
HIPAA experts can provide consulting for healthcare organizations and medical professionals for compliance purposes. The specific guidelines of HIPAA Law can be overwhelming and confusing for most employers. You can use the expertise and knowledge of the experts to comply with the rules and regulations of HIPAA.

In addition to guiding compliance, the experts can also provide education and training for your staff providing them with the crucial steps to avoid violations, especially in the face of risks. When those risks infiltrate your organization, you could be penalized for a violation that you did not know you were even committing.

Who Qualifies As An Expert?
There are no hard and fast rules as to who can be called an expert or HIPAA consultant. Generally, it is someone with at least a Bachelor's Degree who has completed additional HIPAA orientated coursework. Therefore, they have expert knowledge of the HIPAA laws and their requirements for organizations and private practices.

Their goal is to help businesses and professionals become compliant by developing business policies that are aligned with the rules and regulations of HIPAA.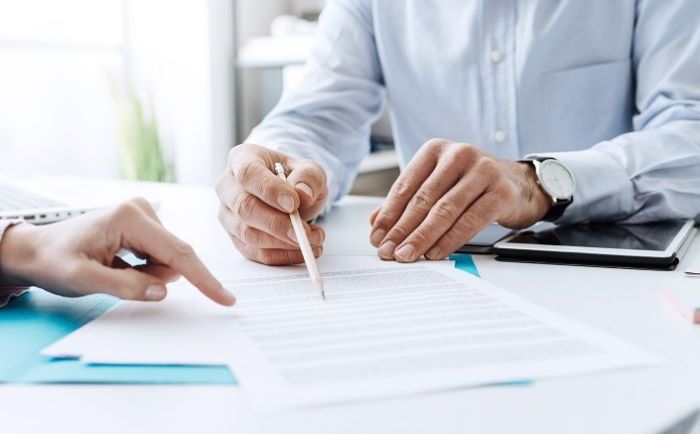 What to Expect When Working with HIPAA Experts
A consulting service with HIPAA experts involves many steps to ensure compliance with the law. Every consultancy firm offers a different approach; hence, the exact processes may differ slightly. However, here is a glimpse into what is involved if you choose to hire a consultant.

You will undergo regular audits to be completed periodically. The auditing process by experts is to assess the physical, technical, and administrative safeguards for HIPAA compliance.

After the audit, experts will recommend remediation plans if gaps are identified.

The next step is to develop policies and procedures that correspond with the HIPAA law. These policies will undergo constant evaluation and are open to revisions on a situational basis.

HIPAA experts can also help with creating a Business Associate Agreement with your business partners. This agreement breaks down how you and your business associates will process and handle patient health information. These steps are necessary to avoid breaches and violations.

Experts can also assist in training your employees in healthcare compliance. They can design the training materials and assist in the training instructions to ensure that all of your staff are equipped and knowledgeable of the HIPAA Law.

You can also turn to experts for advice in how to manage breach reporting. Aside from training your employees on how to anonymously report a breach, they can also help with the investigation and tracking of such incidents.

For organizations that are subject to a HIPAA audit, the experts can also assist in this matter.
Benefits of HIPAA Experts to Healthcare Organizations
Hiring HIPAA consultants for your business can be a strategic investment if you choose the right firm for the job. Here are some of the benefits that you can get when working with experts in healthcare compliance, not just with the general industry.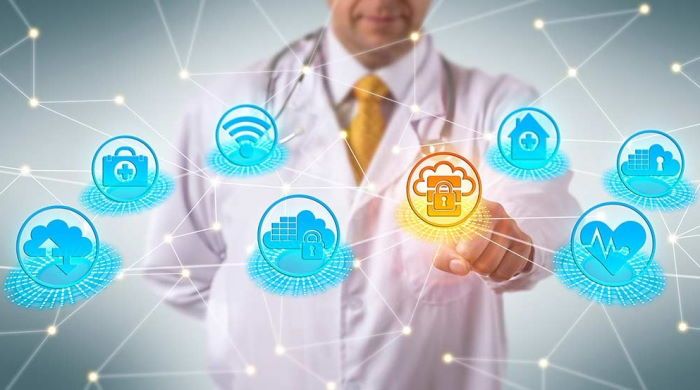 1. Consultants can determine which part of the legislation you are covered under.

The HIPAA law is complex and confusing, even for medical and healthcare professionals. You need to work with consultants and experts to determine if you fall under the legislation and the scope of your coverage.

This situation applies when you are working with business associates and third-party service providers. These other entities are covered by the HIPAA law because they gain access to confidential patient health information upon the delivery of their services. All of the parties involved and who have access to patient health information are covered by the law and its regulations. Therefore, you need expert guidance on how to implement these rules into your existing policies and those of any businesses you are partnered with.

2. Consultants relieve internal workloads in making your business HIPAA compliant.

There are five broad categories covered by the HIPAA law: physical, technical, administrative, policies, and organizational requirements. Tackling the dense texts of HIPAA is a challenge on its own. Unless you are an expert, you might miss a thing or two about the regulations that could end up being a source of the violation.

You can ease the burden on your internal team in managing compliance issues and leave it to the experts. Outsourcing your compliance needs will enable your staff to focus on delivering high-value services to your clients.

3. Consultants overcome ambiguities and uncertainties in understanding the law.

Knowing the details of the HIPAA law is one thing but understanding and applying them is another. You can leverage the expertise of HIPAA consultants to uncover any compliance gaps that your internal team might have missed. They can also recommend actionable steps to remedy those gaps.

Consultants can help sort out rare or unique compliance issues with decisiveness. Plus, they can also equip your team with the best tools and software to aid in HIPAA compliance.

4. Consultants can tailor your compliance plan to suit your organizational needs.

HIPAA consultants are there to not just ensure you can avoid the stiff penalties associated with a violation. They are also focused on helping you build compliance policies that are customized to suit your existing business needs, your clients, and the unique threats that are present in your organization. They help with compliance and identify potential problems before they exist.

Do You Need HIPAA Experts?
The short answer is yes. All healthcare organizations and medical professionals must work with a HIPAA consultant to help with HIPAA compliance.

The extent of the consultancy services provided by HIPAA experts might vary from one organization to another. Some will require end-to-end consultation while others will require external consultation on specific areas (ones that are the highest probability of risk). You must define your needs as an organization or practice to ensure that you get the help you need and combat any vulnerability.

If you don't know what your vulnerabilities are, the experts can also conduct an external audit. They will help you identify critical areas and build a remediation plan to mitigate those risks.