Risk assessment in healthcare is a complex procedure. It is a collection of processes, administrative systems, and measures to assess, monitor, and mitigate risks. Conducting a risk assessment is a proactive approach to safeguarding your patient information and other organizational assets. It is also a step towards boosting your accreditation and organizational reputation in the industry.
This guide will show you how to conduct a risk assessment and the vital factors to consider in the process.

Risk Assessment Healthcare: Value and Purpose
Traditionally, risk assessment in healthcare is focused on improving the quality of patient care that your organization can offer. It is also tied to reducing medical errors that could result in violations and penalties for the organization. However, the expanding role of technology in the healthcare industry and the ever-changing regulatory standards of the industry have made this process more complex than ever before.

The most evident risk for healthcare organizations is the financial liability they stand to face in light of these errors. This risk and the expectations to maintain high-quality medical service is difficult to balance. And yet, it also offers one significant benefit: a shift in focus towards bettering the value and outcome of patient care and medical services.

Hospitals and healthcare organizations must prioritize risk assessment in healthcare to improve risk management programs. Nowadays, risk management plans are reactive and are focused on reducing the impact of the damage. Instead, risk assessment in healthcare should be proactive and that involves viewing the healthcare ecosystem through a wider lens. This approach enables you to identify risks and threats that you might not have otherwise considered relevant to the organization.

Healthcare experts are calling for faster adoption of comprehensive risk assessment approaches. Most of the programs deployed are at the basic level or are still in the evolving phase. The rapid adoption of advanced risk assessment approaches can prevent issues and threats before they occur.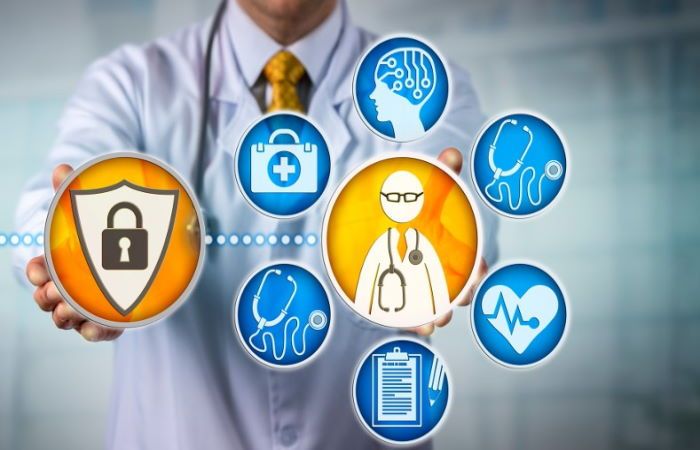 What Are the Risk Domains in Healthcare?
A holistic approach to risk assessment in healthcare involves analyzing the risk domains. By looking at the various domains, you also consider the "big picture". It allows you to understand that every aspect of your organization is at risk and that allows you to come up with preventive measures to combat those risks.

Below is a detailed look into each of the risk domains within the organization so you can be guided:

Operational - This domain encompasses the operational aspect of your healthcare organization, such as day-to-day functions.

Clinical & Patient Safety - This domain focuses on the clinical services that you provide to patients.

Strategic - This domain covers the strategic developments that are employed within the organization to scale down and remain competitive.

Financial - This domain encompasses the financial processes involved within the organization.

Human Capital - This domain refers to the human resources, such as your employees, that are critical in the operation of your healthcare facility.

Legal & Regulatory - This domain focuses on the legal and regulatory requirements that your organization must meet to ensure compliance and to operate legally.

Technological - This domain covers the healthcare technologies that are employed within the organization for the diagnosis and treatment of patients, storing medical records, and billing, etc.

Hazards - This domain refers to the environmental and infrastructure-based hazards that your healthcare organization is exposed to.
Enlist the help of managers and senior leaders in the decision-making process. By doing this, you get everyone's involvement in the steps towards becoming HIPAA compliant and combatting risks. It is a huge step in your effort to maintain that compliance continuum within the organization.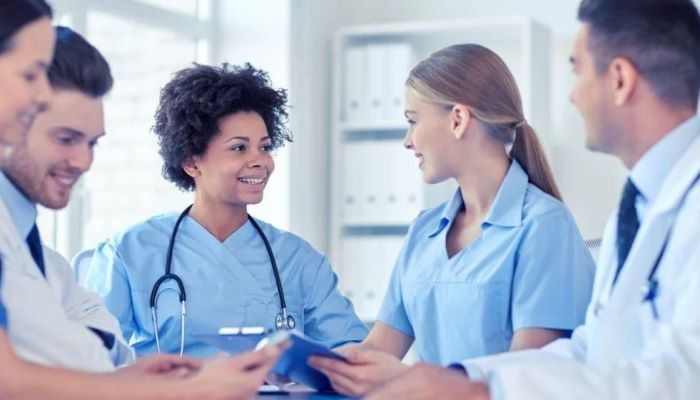 Best Practices for Risk Assessment in Healthcare
Identifying the various domains that you must address during the risk assessment in healthcare is only the first step. Make sure you develop the proper strategies and best practices that mitigate these risks and avoid the devastating impacts of threats or attacks.

Information is a powerful tool you can use to your advantage. The quality of this information is only available to you with the right risk assessment approach. Therefore, you must employ every available resource to heighten your risk assessment capabilities and optimize your compliance program.

Educate every member of your organization - from the leaders to the support staff - about the importance of conducting risk assessment. They must understand the benefits to the organization for doing such an activity so you can get their full support.

Tap into the relevant departments and get them involved in the conduct of risk assessment. It will also be helpful in informing them about the potential risks so they are made aware, rather than being utterly daunted in the face of the threat.

Designate a rating system for any risks encountered during the assessment. The rating system allows you to prioritize them in the development of a risk management program.

Define the processes involved in the risk assessment policy. Be specific about what measures you want to take and how you will conduct them.

Give a timely report of the risk assessment results to the involved committees. Seek everyone's feedback about how to mitigate those risks. This approach builds a culture of compliance within the organization.

Employ modern and integrated software tools to simplify and streamline your risk assessment procedures. The use of modern software also enables you to broaden the scope of your risk assessment processes, along with the development of remediation plans.

Equip your employees with the tools they need to handle and mitigate risks in the departments concerned. It is also crucial that you encourage their involvement in such as incident reporting if there are any threats detected.
Final Thoughts
With all aspects of your organization evaluated for risk, you will be in a better position to prepare for and mitigate the impact of any threat. It is an important culture to instill in your organization so you can stay compliant and maintain your reputation.

If you need help with risk assessment, you can always turn to the experts for guidance. They can provide you with a foolproof approach to handling risk assessments so you can achieve your desired outcomes.