Healthcare compliance laws exist to protect the privacy and safety of patients and to ensure they have a quality patient experience. Healthcare organizations must follow established policies and protocols to meet or exceed ethical, legal, and professional standards. Aside from devising an effective compliance program, the implementation plays a critical role in its success and in avoiding violations. This guide will show you healthcare compliance examples that you can follow and some tips on how to develop an effective compliance program.
Introduction to Healthcare Compliance Programs
A healthcare compliance program is the first step for covered entities to ensure that they can combat fraud and bad practices at all levels of the organization. Investigations on healthcare violations and abuse are common, which is unacceptable given that these organizations are meant to provide quality care and attention to patients.

The HIPAA law is the most well-known law that exists to ensure healthcare compliance among covered entities. However, it is not the only one. Creating a program that will map out the steps for your employees and the leaders of the organization to implement policies that support the existing compliance laws is recommended.

This program should be adapted to the unique needs of your organization and the patients you serve. There is no one-size-fits-all approach to developing this program since you are exposed to different sets of risks and there is such a variety of services available.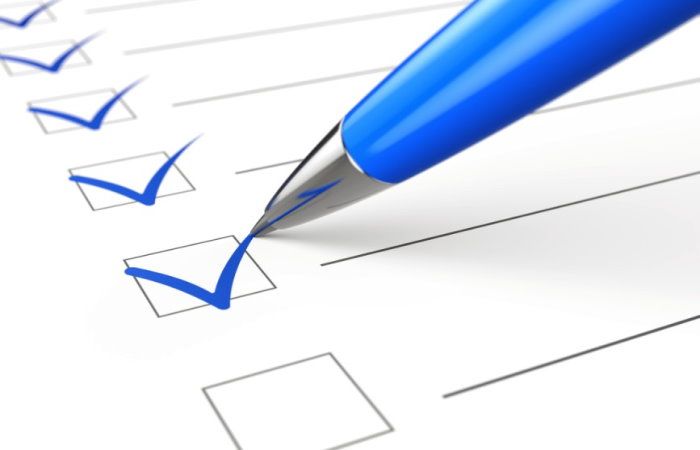 Key Elements of an Effective Healthcare Compliance Program
Several elements make up an effective healthcare compliance program. All of these elements must be present to ensure that you cover the fundamental aspects of quality patient care and the preservation of their privacy rights.

1. Written Policies, Procedures, and Standards of Conduct
The policies, procedures, and standards of conduct outline the steps that a healthcare organization and its employees must take to address risks and maintain the highest standard of patient care. It must be written to make it accessible to all employees; like a reminder to them about the standards they should live up to.

The written policies and procedures must be regularly reviewed and updated. This is to ensure that you stay abreast of any revisions to the laws and to continually help your organization improve in its quest to deliver quality patient care. It will also serve as their guide to perform their job while ensuring compliance.

2. Building a Compliance Committee
A healthcare organization needs to build a committee dedicated to monitoring and ensuring compliance of the organization. Designate a leader of this committee who will be responsible for devising policies and procedures that maintain compliance.

This committee will also be responsible for detecting any areas where violations could occur, and then taking proactive steps to prevent them. There should be a standard procedure for reporting non-compliance or violations internally.

3. Continuous Education and Training
All members of the organization across all levels should undergo regular training and education to ensure compliance. There should also be specific types of training involved based on the job requirements.

4. Effective Communication
There should be a clear and defined line of communication that makes the company's compliance message clear to all staff members. Moreover, there should also be proper guidelines on communicating non-compliance reports.

5. Internal Audits and Monitoring
You must designate a team of internal auditors tasked with the responsibility of monitoring compliance measures within the healthcare organization. It is an important step to conduct internal investigations of non-compliance reports to avoid unintentional HIPAA violations that would be subject to costly fines.

6. Disciplinary Guidelines
Your organization must clearly define the disciplinary actions that will be taken upon the discovery of non-compliance. The disciplinary actions should follow a tier that will be based on the severity of the violation. Enforcing disciplinary guidelines within your organization will improve accountability among your staff.

7. Offense Response and Corrective Steps
Upon the discovery of violations and non-compliance, you must have a plan in place for how you respond to them. Furthermore, corrective actions should be recommended to ensure that the same incident won't occur in the future.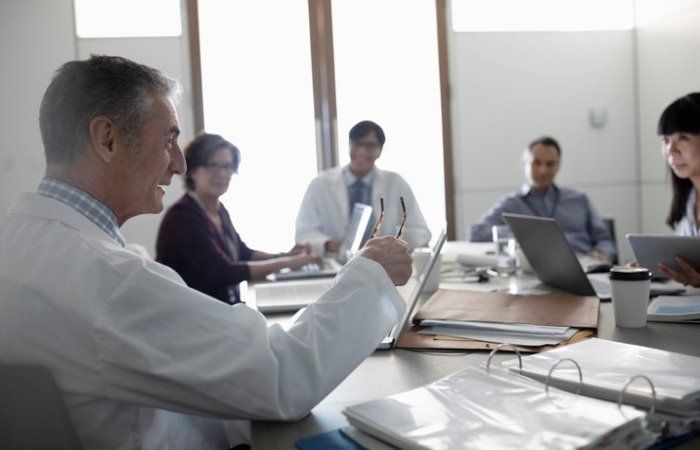 Healthcare Compliance Examples
With an understanding of the key elements of a successful healthcare compliance program, let's look at some real-world examples and possible applications. These healthcare compliance examples provide a guideline to follow on the best practices to ensure and maintain compliance.

Case #1: A hospital issues guidelines on disclosure to prevent health and safety threats

This healthcare compliance example applies to hospitals or general care facilities. It addresses the potential issues of impermissible disclosure and use of patient health information (PHI).

The hospital develops and implements a policy that clearly defines the disclosure methods relating to the health and safety of patients. All members of the organization must be given proper training regarding this new policy to avoid the leak of confidential information to other parties.

Case #2: A private practice developed a policy on the communication of PHI and an office layout that prevented unauthorized individuals from viewing confidential information on computer screens.

It is not uncommon for staff members to discuss information about certain patient cases with other staff members in a private practice or healthcare organization. However, this is not permissible under HIPAA law. Therefore, a private practice develops policies on internal communications to avoid discussing confidential PHI with other staff members.

Also, the private practice improves the layout of the office to avoid showing computer screens to passersby or individuals who do not have the authorization to view that information.

Case #3: A pharmacy signed a Business Associate Agreement with a law firm.

This approach is one of the best healthcare compliance examples. It addresses common HIPAA violations such as impermissible disclosure of PHI among business associates and third-party providers.

Before enlisting the help of the law firm to aid with the administrative proceedings of a pharmacy chain, the former was asked to sign a Business Associate Agreement. This agreement is part of the Privacy Rule under HIPAA law to ensure that the third-party provider abides by the privacy policies implemented by the pharmacy chain concerning the confidentiality of the patient information.

Conclusion
Every healthcare organization is unique and is faced with unique challenges. It is important to learn from the healthcare compliance examples listed above to help develop your policies to promote patient safety, quality of patient care, and compliance.