Compliance Insider Resources for:
Webinar On-Demand -
The No Surprises Act 2022
---
Watch the Replay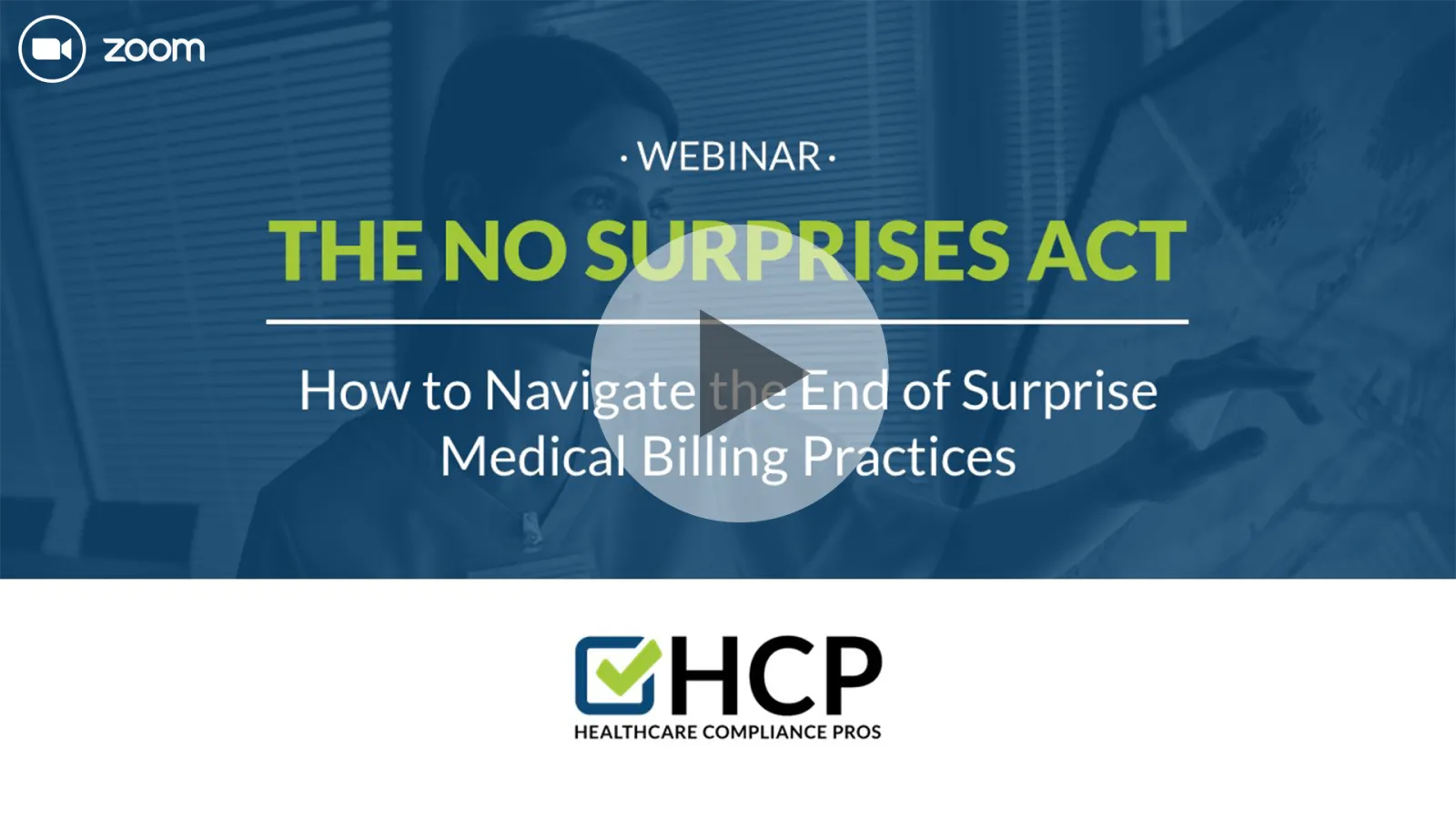 The No Surprises Act Webinar Recording (02/08), and use this Zoom Access Code only if prompted: @qm7!y33
---
Download the Slides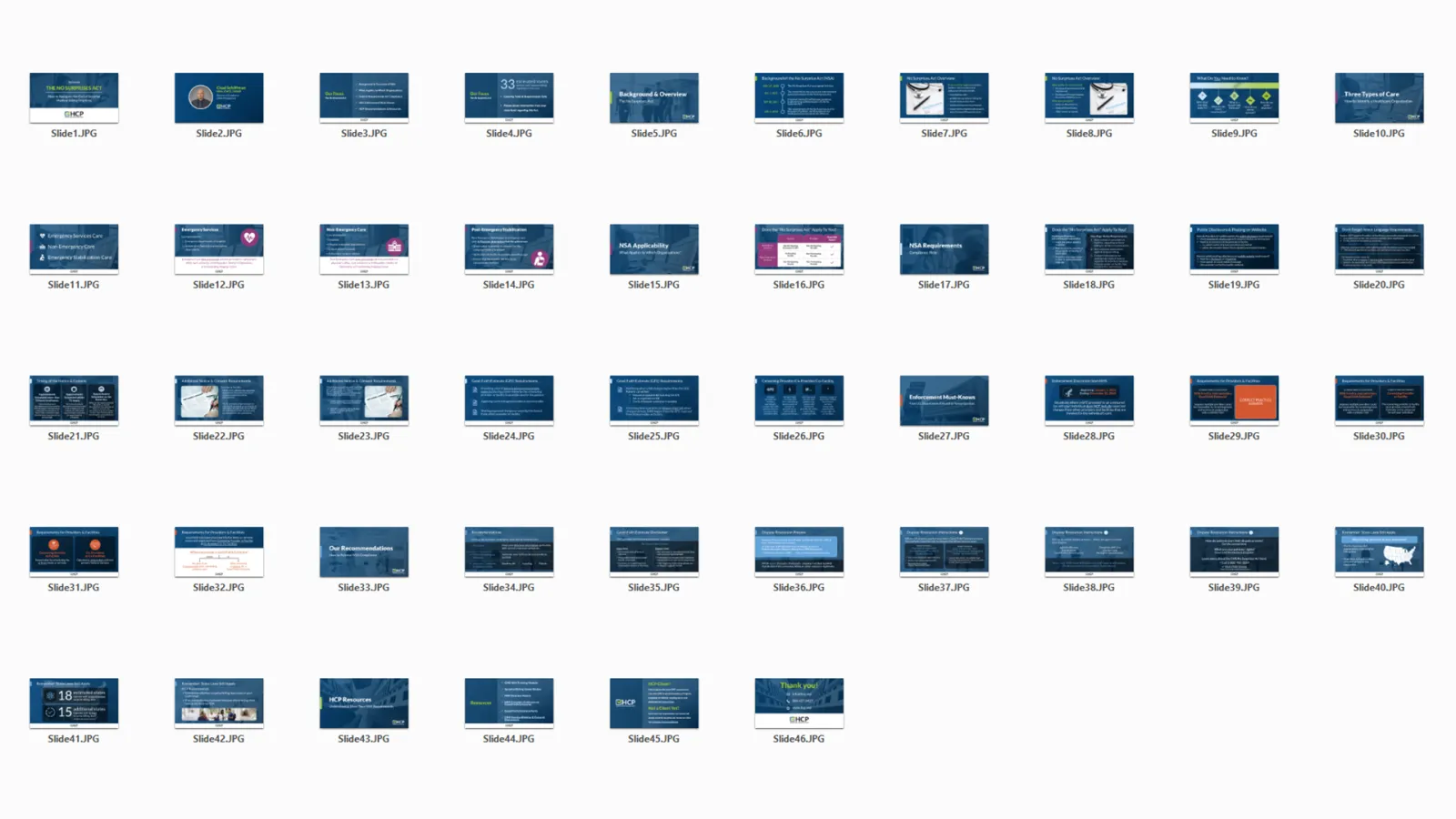 Review all of the Webinar ETS Slides (PDF), especially if you learn better from a printable copy.
---
Further Reading
Compliance Insider Tips
The No Surprises Act: What Your Organization Needs to Know

Does the surprise medical bills act have you confused? Does it make as much sense as a three-dollar bill? You are not alone, so HCP is here to help. Recently, the American Medical Association (AMA) and the American Hospital Association (AHA) filed lawsuits against the No Surprises Act, stating the final rule ignores certain elements that lawmakers initially approved. This publication will focus on what providers need to know about the No Surprises Act.