Thanks for printing! Don't forget to come back to Healthcare Compliance Pros for fresh articles!
Upcoming Events
WIMM Group Meeting
07-21-2017 12:00 PM
Pullman Regional Hospital
Learn More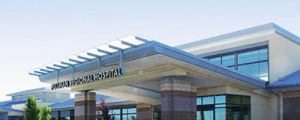 We are excited to announce Eric Christensen, our Director of Client Services, will be speaking at Pullman Regional Hospital on Friday, July 21, 2017 at 12:00PM PST. Eric will be presenting "From Hiring to Firing: The One Person Who Can Make or Break Your Practice." His engaging presentation will focus on several key areas you need to know about to protect your practice from that one disgruntled employee, that one OSHA incident, or that HIPAA compliance failure. Its only a matter of time before one happens in your workforce and you had better be prepared. Formulate your plans with help from situations drawn from practices just like yours, with the same historic problems. Now they're doing it right, and so can you.
If you are unable to attend in person, we encourage you to sign up for the webinar using the following information:
Please join the meeting from your computer, tablet or smartphone.
https://global.gotomeeting.com/join/924792925
You can also dial in using your phone.
United States: +1 (646) 749-3122
Access Code: 924-792-925
First GoToMeeting? Try a test session: https://care.citrixonline.com/g2m/getready
2017 Bones Society of Florida Annual Meeting
09-14-2017 07:00 AM
Opal Sands Resort, Clearwater, Florida
Learn More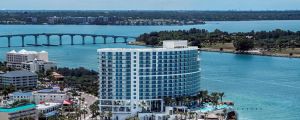 Healthcare Compliance Pros is pleased to attend the 2017 Bones Society of Florida's Annual Meeting. The Annual BONES Meeting focuses entirely on issues relevant to orthopaedic administrators with a mix of social and networking opportunities that brings us together as colleagues and friends. The 2017 Program Committee has put together an excellent agenda with informative and stimulating educational content that will benefit us all.
Webinars
Key Updates Proposed for MIPS in 2018
07-20-2017 01:00 PM
View Webinar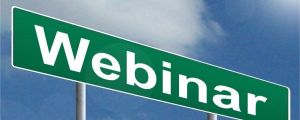 Whether providers were considered eligible to participate in the transition year (2017) or considered excluded from participation, the majority of providers we talked to wondered what would happen in year 2 of MIPS. The Centers for Medicare & Medicaid Services (CMS) recently issued the proposed rule for 2018. According to CMS the proposed rule would make changes in the second year of the Quality Payment Program as required by the Medicare Access and CHIP Reauthorization Act of 2015 (MACRA). Learn how these changes will affect your practice.
Corporate Compliance / Fraud Waste and Abuse Requirements
06-15-2017 01:00 PM
View Webinar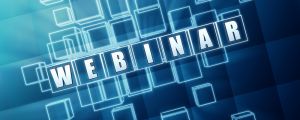 June's Monthly Compliance Webinar provided information related to what is expected of you in your Corporate Compliance / Fraud, Waste and Abuse program. This is an excellent webinar to view for anyone who is currently managing an HCP compliance program as each individual organization has specific requirements. It's also a good option for those who may have inherited responsibilities after their compliance program was initially setup. Participants recieved instruction on:
What CMS means by plan sponsor
What a First-Tier, Downstream, or Related (FDR) entity
Who must take the Medicare C & D and General Compliance Training
What if you only work with Medicare A & B?
What if you also work with Medicare A & B or an accredited DMEPOS supplier?
A free handout of the CMS Webinar is available for download here.