Thanks for printing! Don't forget to come back to Healthcare Compliance Pros for fresh articles!
Upcoming Events
2017 Bones Society of Florida Annual Meeting
11-28-2017 07:00 AM
Opal Sands Resort, Clearwater, Florida
Learn More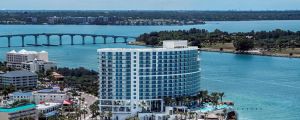 Healthcare Compliance Pros is pleased to attend the 2017 Bones Society of Florida's Annual Meeting. The Annual BONES Meeting focuses entirely on issues relevant to orthopaedic administrators with a mix of social and networking opportunities that brings us together as colleagues and friends. The 2017 Program Committee has put together an excellent agenda with informative and stimulating educational content that will benefit us all.
AOA-35 Annual Educational Conference
09-18-2017 09:00 AM
Venetian, Las Vegas, NV
Learn More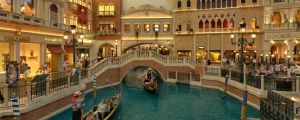 The Association of Otolaryngology Administrators (AOA) Annual Conference will be held in Las Vegas on September 18-20. Our Director of Client Services, Eric Christensen, will be speaking at the conference on the following dates:
September 18 @11:00AM - "Uncharted Waters:Navigating MIPS W/O Fear"
September 19 @10:00AM - "State the Nature of Your Emergency:Telemedicine"
The AOA is a national organization of nearly 1,000 professional business managers for ENT-HNS practices. Members manage medical practices specializing in: general otolaryngology; head and neck surgical oncology; pediatric otolaryngology; reconstructive and facial plastic surgery; audiology; speech; laryngology; allergy and sinonasal disease; and related fields.
Webinars
August Webinar: Website Overview and Compliance Program Management
08-10-2017 11:00 AM
View Webinar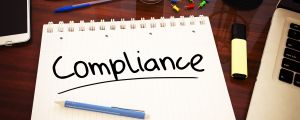 Our August Webinar featured a website overview and training on compliance program management. This is an excellent webinar for anyone managing an HCP compliance program that could use a refresher on all of the tools and features available!
We covered how to:
Keep your employee roster updated - we don't want you to pay for individuals that aren't currently employed!
Manage your reminders hub - make sure your staff is being notified when their annual training is due and keep your management team on top of required compliance tasks!
Update your policies and procedures - changes in your administration means edits may be needed for your policies!
There have been many enhancements to our website recently, so if you have questions on managing your compliance program - whether you are a new HCP client, or you've been using our services for years - this is a great webinar to watch.
Key Updates Proposed for MIPS in 2018
07-20-2017 01:00 PM
View Webinar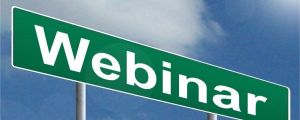 Whether providers were considered eligible to participate in the transition year (2017) or considered excluded from participation, the majority of providers we talked to wondered what would happen in year 2 of MIPS. The Centers for Medicare & Medicaid Services (CMS) recently issued the proposed rule for 2018. According to CMS the proposed rule would make changes in the second year of the Quality Payment Program as required by the Medicare Access and CHIP Reauthorization Act of 2015 (MACRA). Learn how these changes will affect your practice.