Thanks for printing! Don't forget to come back to Healthcare Compliance Pros for fresh articles!
Upcoming Events
THRIVE 2020, a State MGMA Virtual Summit
10-07-2020 07:00 AM
Virtual
Learn More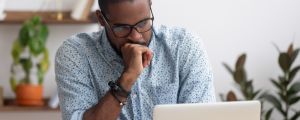 THRIVE 2020, is a multiple state MGMA virtual summit and is co-hosted by 12 state MGMA Affiliates: Alabama, Arkansas, Colorado, Florida, Louisiana, Mississippi, Missouri, Ohio, Oklahoma, Oregon, Tennessee and Washington State.

On Wednesday, October 7th Loretta Maddox, Senior Compliance Consultant will be doing two separate presentations. The first, "Best Practices for Managing Your Medical Staff Remotely: HR Management," with Eric Christensen, Director of Client Services and Bryan Roberts, Director of Operations as panelists. This session will cover the challenges employers may face when managing remote workers. In this panel presentation, attendees will hear first-hand experiences from the leadership of Healthcare Compliance Pros (HCP), a company that operates with 100% of its workforce in a remote environment. Some of the topics covered will be the pros and cons of a remote working environment, the effective development of teams, and the management of productivity.
Loretta Maddox and Chad Schiffman, Director of Compliance will also present "Best Practices for Managing Your Medical Staff Remotely: Security and Technology." The second session will cover the technology and security aspects of allowing employees to work remotely, including HIPAA requirements and remote work policies. During the 2020 COVID-19, the Enforcement Discretion for HIPAA applies to telemedicine. During this session, we will explain why it does not apply to remote workers unless their function is to provide telemedicine. Most importantly, this session will explain the actions necessary to comply with HIPAA and recommended technologies for remote workers in the healthcare industry.
ASCENT 2020 Virtual Annual Educational Conference
10-15-2020 07:00 AM
Virtual
Learn More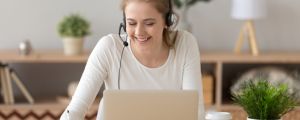 Eric Christensen, Director of Client Services will be presenting "Don't be a Slacker, Avoid the Attacker" at the ASCENT Virtual Educational Conference. The average cost of a global data breach is $3.86 million and personally identifiable information is the most expensive type of record costing an average of $150 per lost or stolen record. And during the pandemic cyber criminals have been especially busy. In a generation of increased cyber-criminal activity, how can you be sure that you are taking the necessary precautions to protect the health information of your patients? Over the next five years it is predicted that healthcare organizations will spend in excess of $65 billion in cyber security to protect their systems and patient information. Eric will spend time helping to understand how to manage cyber security costs and implementing an effective cyber security action plan.
Webinars