Thanks for printing! Don't forget to come back to Healthcare Compliance Pros for fresh articles!
Upcoming Events
RBMA 2020 PaRADigm Annual Meeting
11-10-2020 07:00 AM
Virtual
Learn More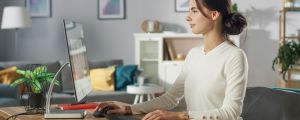 Eric Christensen, Director of Client Services, will be doing a virtual presentation November 10th at 2:45 PM EST on "The 10 Hottest Compliance Topics You Should Be Looking at in your practice"
Regulatory compliance in healthcare is a complex, ever-changing industry. Regulatory change means constant vigilance is necessary to prevent serious vulnerabilities that will lead to costly penalties and fines. During this presentation, we will discuss the top 10 compliance topics that you need to consider in your organization, to assure adherence to requirements and government standards.
Security Risk Analysis (SRA) - Including an insufficient EMR or Checklist
Cyber security and Social Media
Right of Access Initiative not Being Followed
Exclusion Screening Not Being Performed Correctly, or at All!
Failing to Have Implemented Auditing and Monitoring in Place
Mobile Devices - Including Lack of Security and Control over Text Messaging
Missing Mechanisms in Place for Employee and Patient Complaints
Failing to Implement Regular and Effective Education and Training Programs
Not Tracking or Reporting Suspected Breaches and/or Other Incidents.
Compliance Program Deficiencies and/or Findings not Being Communicated or Corrected
Compliance doesn't need to be a burden, and Eric will show how organizations can have a correct implementation and adherence to standards that will benefit your practice.
Indiana MGMA Webinar: Social Media in the Medical Practice: Risk, Rewards, and Reputation Management
11-10-2020 12:00 PM
Virtual
Learn More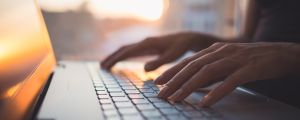 Medical practices must understand the importance of the appropriate use of social media in the medical practice. A nurse posting a photo of a patient on Instagram after a successful procedure, a receptionist posting a selfie on Facebook with a list of the day's patients in the background, or a physician responding to a negative comment spotted on Google, can lead to potential HIPAA and reputation issues. This presentation will outline how to identify and reduce risks associated with the use of social media, as well as how to appropriately use social media for marketing purposes.
Identify risks associated with the use of social media by workforce members involving protected health information and ways to mitigate those risks

Use social media to promote the practice without violating HIPAA

Manage the reputation of the practice and individual providers by developing strong policies and procedures and training for the entire workforce
Webinars